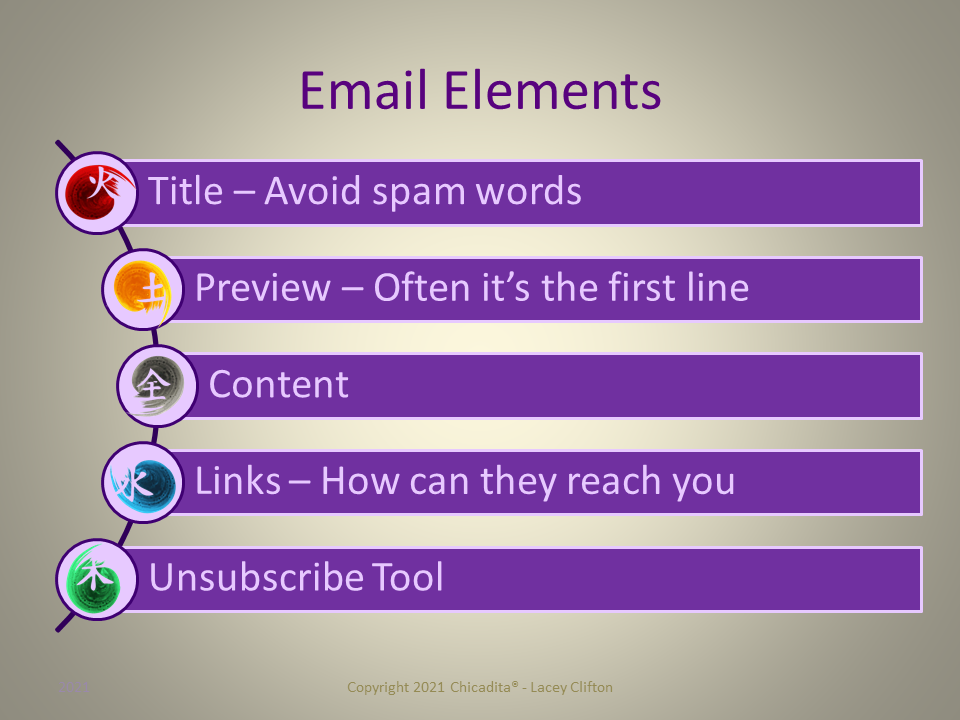 Email marketing is now more common and more effective than traditional snail-mail campaigns. There are several elements to a good email, starting with the title. If you struggle with open rates, it might be your titles! Most people check their email on their phones now (estimates are between 55% and 75%), which means if you don't have an eye-catching title and preview, your message will never be seen.
A good email also has a clear CTA (Call-To-Action) which is the task you want someone to perform once they've opened and read your email. Most emails should only have one CTA so you don't distract the reader with too many options.
Email Marketing Services
MailChimp
I recommend MailChimp to most of my clients. Their free tools are enough for most small businesses and when you're ready to upgrade, it's more affordable than most other email distribution systems. I can create a MailChimp account for you if you don't already have one, load you email list, and set up templates to do email distributions. I can also train you in how to use MailChimp yourself.
Constant Contact
Larger organizations usually find the tools in Constant Contact to be more of what they need, especially if you host a lot of events. I can help you create a Constant Contact account, import your email list, and create emails for you or train you in how to use this tool.
Email Writing and Distribution
I write a lot of emails for my clients: newsletters, alerts and updates, sales, events, and scheduled drip campaigns. If you don't know what a drip campaign is, it's pretty simple – You start with one email to everyone or a segment of your list. If they open the email they get email B in 3 days; if they don't open the email they get email C in 2 days; after that, they all get email D in 4 days, and so forth. I can write emails, create templates and graphics to make them eye catching, and research and write subject lines to help boost your open rates.